One year, four months, and 18 days (and probably a few hours) since the last time I physically get to hug my little cub who's currently living halfway across the world from me. And there was never a day that I don't think of her.
Okay, I'll be real. And maybe a little bit sentimental. 'Cause when I do miss my daughter, no matter the time of day, I tend to watch her cute and funny videos that are stored in my phone. I will just keep on watching every single one of them until I feel better. It's not enough, but it's better than nothing.
Brief background story: To those who do not know, if you're not a follower of my previous blog site, I had my daughter as a single mom. I was an OFW (Overseas Filipino Worker) in Malaysia when I gave birth to her. But 5 months after, I had to bring her home to the Philippines because I had to work and continue my contract with my employer in Malaysia. My mom became her second mom, which I am happy about because I don't trust anyone to take care of my child. With my mom, I know she's in good hands.
Being away from my kid is not easy. It has been an ongoing and agonizing sacrifice I had to face day by day, hoping that one day, this long-distance extra challenge of being geographically distant with her will be remedied soon. I already missed one birthday (and another one, very soon), one New Year's Eve celebration, her first words, her first steps, and all other growth and developments in between. I'm not even sure if her first word was "mama" or "nanay." Either way, as much as possible, I don't want any of those to happen again in the next year or two. It's not the ideal situation, but as a parent who only wants the best future for my kid (I know most Overseas Filipino Workers and all selfless parents would agree), sometimes being miles away is the best way to ensure that her basic needs are provided.
Let's face it, being a parent is never easy, more so when you don't get to see your kid physically every day. The struggle is so real. I constantly wonder if I'm doing enough to make her feel loved and reminded that she actually has a mother. It's so much pressure knowing that you only get a short window of time to prepare kids to become responsible, healthy, and emotionally balanced adults. I am blessed that I have a very supportive family, especially my parents, who are there to take care of and guide my daughter on my behalf. They've been my strong support system since I was pregnant. My mom even flew all the way to Malaysia just to make sure she'd be at the hospital with me when I gave birth. Knowing that somehow takes away the guilt for a little while. Just a little, because it keeps on coming back.
So like I said, it's been more than a year. But guess what, it didn't actually feel like a year because I get to talk to her every day. In fact, we are close. Yep, it's actually possible to have a close relationship with your child even from thousands of miles away. Here's a list of a few things that can be done as a long-distance parent to maintain a healthy relationship with your kid even from afar.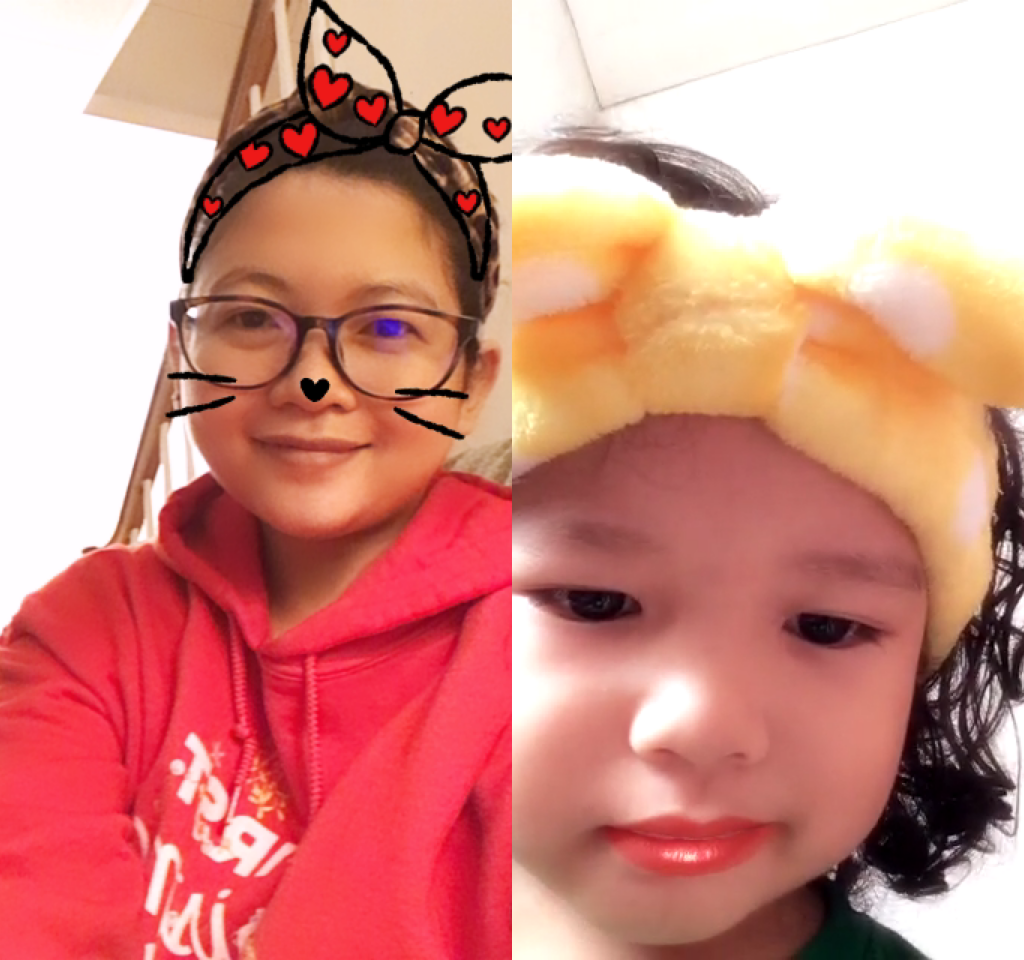 Take Advantage of Technology
Today more than ever, people are able to stay connected from a distance. If you have an internet connection in your home, it can be a great way to have regular contact with your child. My daughter is only 2 years old, turning 3 in a few days. But since she was only 10 months old or younger (not even a year old), she already knew how a "touchscreen" works. I don't know how that even happened. But I'm thinking that us being apart somehow contributed to that. That may be kind of "forced" her to get curious about what smartphones do because that's the only way she gets to communicate with me on a daily basis. I'm not sure, but that's my theory. I gave her my iPad before I left the Philippines. That way, I know I can easily contact her whenever I want to see her. And it's comforting to know that I can easily Facetime her or video chat with her via Facebook messenger anytime. Well, not really anytime, but you know, during those times when we're both awake. We have a 12-hour time difference. Sometimes 13 hours. Her night is my day, and her day is my night. She greets us "Good morning, mommy! Good morning, daddy!" when it's 10 PM here and I don't mind. The fact that I get to hear those words coming out of her mouth is already enough reason to stay up late at night just to be able to chat with her even for a little bit. And by a little bit, I mean anywhere from 30 minutes to hours of random chat. Sometimes we don't even have to talk. She's just there playing on video chat filters while I'm here working and listening to her mumbling. And whenever we're outside with no WiFi connection, I don't have to worry. I'm glad I have Mint Mobile that I can rely on. It's so cheap for its fast connection. For only $15/month, I get to enjoy 8 GB of 4G LTE Data that I can use to connect with my child while on the go.
However, during those times when doing a quick Facetime or video chat is not possible because something came up or maybe because I was in the middle of my slumber, I always make sure to leave a voice message for my daughter, as if I'm talking to her directly. Since she can't read nor write yet (she knows the alphabet individually though), texting is not a good way to replace video chat. Thus, I find voice messages as a better replacement. That way, she knows I'm still here, and in return, she'd get to record a voice message for me, too. Hearing her voice is always soothing. And funny.
Sometimes when I'm offline, using my mom's login, she would just send me a teddy bear emoji out of the blue or some random "ghdjkghdkfjglhg" text. So whenever I see a random text message from my mom followed by small and large teddy bear emojis, I know it's my daughter trying to contact me. Maybe she doesn't understand it yet, or maybe she does. My mom told me before that she recognizes my photo because every time I would call them, my photo would come up on the phone screen. But you know what's my favorite? It's whenever I see her face lights up when she knows I answered her call.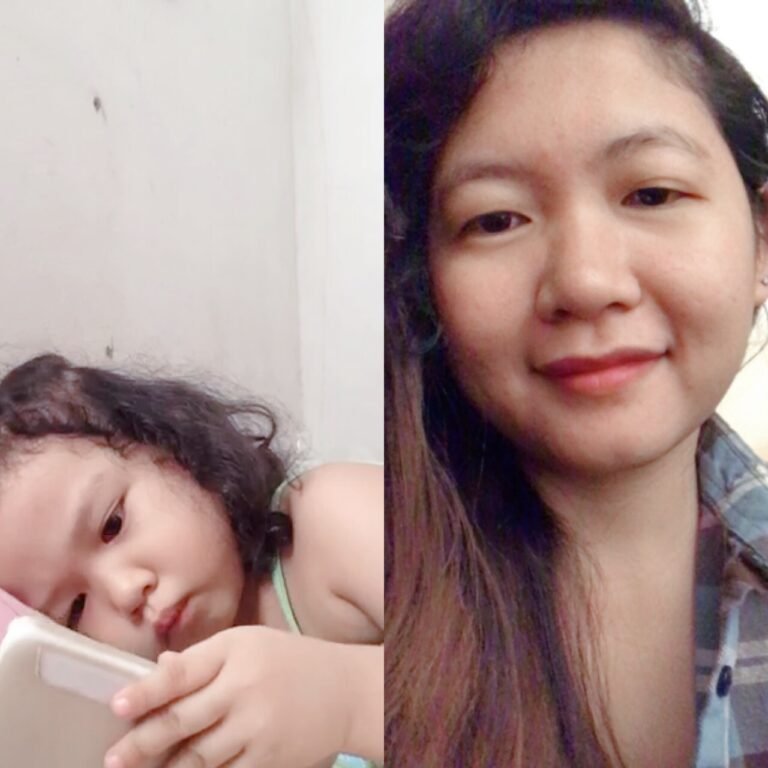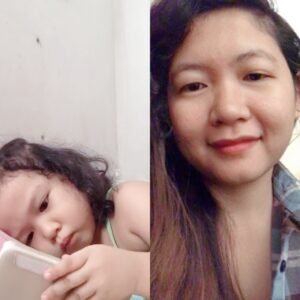 Ask and Share Stories
What kind of story does a 2-year old share? You must be wondering. Well, not much, to be honest. But it doesn't matter. Whether she's telling her story with well-enunciated words or gibberish baby language, as long as she responds to me whenever I ask her a random motherly question such as "what did you have for breakfast?" or "where are your teddy bears?" her response always gives me joy.
To those who do not know, my daughter is very aloof to strangers or to people she doesn't get to see often. She would run away and even cry whenever a "stranger" would try to approach her. Heck, she's even a snob to her own uncle and aunt (my siblings) because she didn't get to see and interact with them for a long time simply because they live somewhere far. Plus, the quarantine makes it impossible for my siblings to visit my parents. So it's very important to me that she still recognizes me up to the present day.
It's hard to keep physical appearances when you're 8500 miles apart and prohibited to go on international travel. How much more to keep up with her daily activities? My initial solution was to always ask my mom what she did and she did not do for the day. Through my parents and other siblings, I found out what kind of toys or YouTube shows my daughter would want. And where did she get all those words and phrases I wouldn't imagine a 2-year old can actually say, like "You're amazing!" "Wow, perfect!" "Okay, one moment." Like, really where did she learn all these words again? LOL!
But now that my daughter is a real talker, even if we don't understand half of it, she can already tell me the story herself. Sometimes she'd share that she cried, and the reason why. She'd share what she had for breakfast and would even show me her bloated tummy. LOL! On my end, I would also share some quick stories about what we ate and that I will bake or cook the same food when she gets here. I would even show her some stuff that we bought for her. That way, she knows that we care for her a lot. It's important for me to let her know, even at a very young age, that she has a loving and stable family in either side of the world that she can rely on. And I just love her "Wow!" reaction every time I will open a package for her during our "show and tell."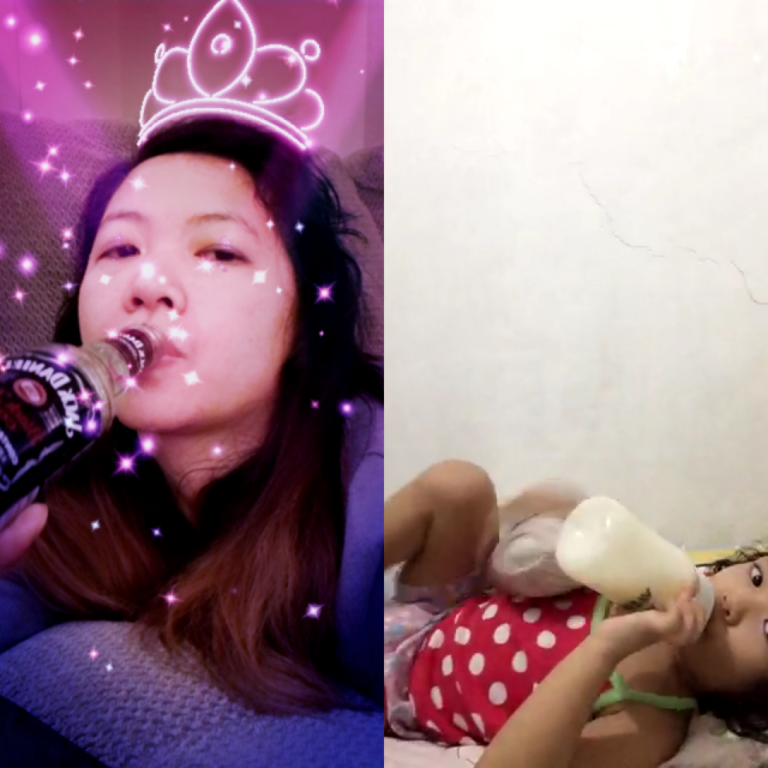 Record Lots of Memories
Okay, this one is definitely my ultimate secret weapon in fighting nostalgia. From the time I was pregnant with her, I already recorded memories of us together – lots and lots of pictures and videos. In fact, I even created an Instagram account for her to record "Alpha's Chronicles" from the time she was still in my tummy until a few months ago. (The idea was to record everything and show it to her when she gets older. Maybe she can take over that account when the time is right.) Then when it's time for us to be apart, I would ask my family overseas to record videos or take photos of her doing her usual cute antics and send them over to me. Not long after that, I already have an entire "Alpha Bear Album" that I can go back to whenever I feel like it.
During our video chats, I would also record it or take screenshots. And most of the time, now that she knows how to do it, she'll be the one to initiate taking screenshots of our video chat while sporting different video chat filters or different chat backgrounds. If you've seen some of those in my social media story, most of the time, it was Alpha. And honestly, it's so much fun! To some, it can be annoying. Or you may even wonder why I post screenshots of us video-chatting every other day. But how can you say no to your kid who only wants to have fun with you? Even if you're miles away. You can't say no to that. At least, I can't. And I have to participate. Because for now, that's the only way for us to have fun "together."
And since I'm a fan of taking photos, of course, I have photos all over my own house in the Philippines. And I'm glad I did take lots of photos and display them strategically because somehow I am now enjoying the benefits of it. Because of those photos, my daughter can somehow feel my presence whenever their internet connection sucks and video-chatting is not possible. My mom even shared a story before that my daughter would take my framed photo and kiss it. Awwww.
Send A Package
Children absolutely love to get gifts. More so when they come from the mail! (They don't get inundated with bills and junk mail like we do.) I like sending packages to my daughter every now and then. From diapers and formula milk, to clothes and shoes, to books, to toys of her request. Anything. Call it spoiling, but that's how I want to make her feel that I remember her.
I decided to keep my Lazada and Shopee apps (local online shopping marketplace in the Philippines, like Amazon marketplace here in the US) just for that sole reason – to send her packages and gifts whenever I want to. Unlike other parents, I don't have the luxury of going to the mall and going shopping with my kid. But hey, I enjoy browsing baby stuff online – clothes, toys, books. Just add them to the cart and decide later on. Now that she's old enough to say yes or no to the stuff that she wants, it's easier to just screenshot the item, show her, then ask her if she would want something like that. Most of the time I get a "yeah."
I remember the time when she told me she wants to be a doctor. And that she wants a "doctor pretend playset." That melts my heart. At an early age, she told me what she wanted to do when she grew up. Although I know it might still change, but hey! I don't even know what I wanted to be when I was at that age. So yeah, you guessed it right. I ordered the "doctor pretend playset" of course.
Word of warning: Be careful when showing your child these online items. Think of it as if you're presenting to your boss. Make sure that you're committed to it. Don't just show it to them because it's cute. Make sure that when you present to them the online item, you are actually ready to buy it in case they like it. Always, always check for the price first. The last thing you want to do is to disappoint your kid just because you're unable to buy that playhouse, that you presented to them in the first place, after you found out that it's priced twice as much as your paycheck. Then also make sure to check the reviews. Were the previous buyers satisfied with the item? Is it of good quality? Quality is always better than quantity. If the item is of outstanding quality, it's always worth the money and effort. Plus, when it comes to non-perishable items, you'll know that it can last and your child will enjoy it longer.
Be consistent
The most important thing that you can do for your child when you become a long-distance parent is to be consistent. Your kid must realize that you're reliable and that they can count on you. Yep, even at a young age. That increases their trust and keeps your own relationship with them strong. Call or video chat at the similar period every day. Learn your child's daily schedule. Praise them when they do good things. Tell them they're beautiful or handsome. Ask them how they're doing. Ask them questions. Try to be inquisitive like just them. Talk to them as if you're interested. Talk to them at their level. And most importantly, just be there for them.
My daughter already knows how to use the phone to call me, so she would just press that button and it will ring. Once it rings and I'm awake, I am compelled to answer the call regardless of what I'm doing. I don't want her to feel that she can't reach me.
So, if you are like me, a parent who is living far away from your child, don't get disheartened. If you communicate with your child or children consistently and keep your own expectations realistic, you still have the ability to be an important and meaningful part of your child's life.
There are many other things beyond this list that you can do to strengthen your connection with them. Just focus on the quality of your communication in the time you have with them, leave or send them things that coincide with the events in their lives, and carry them into your day to day life. Long-distance parent-child relationships are generally far away from ideal. They need additional work and planning to achieve success and to create strong bonds between parents and children. But right now, that's all we have. And my husband and I are doing our best to make it work.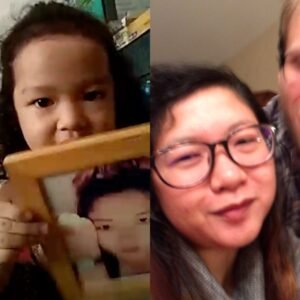 *Disclosure: This post may contain affiliate links and I may earn a small commission when you click on the links, which is at no additional cost to you. Hope you don't mind helping out a mama bear in need.